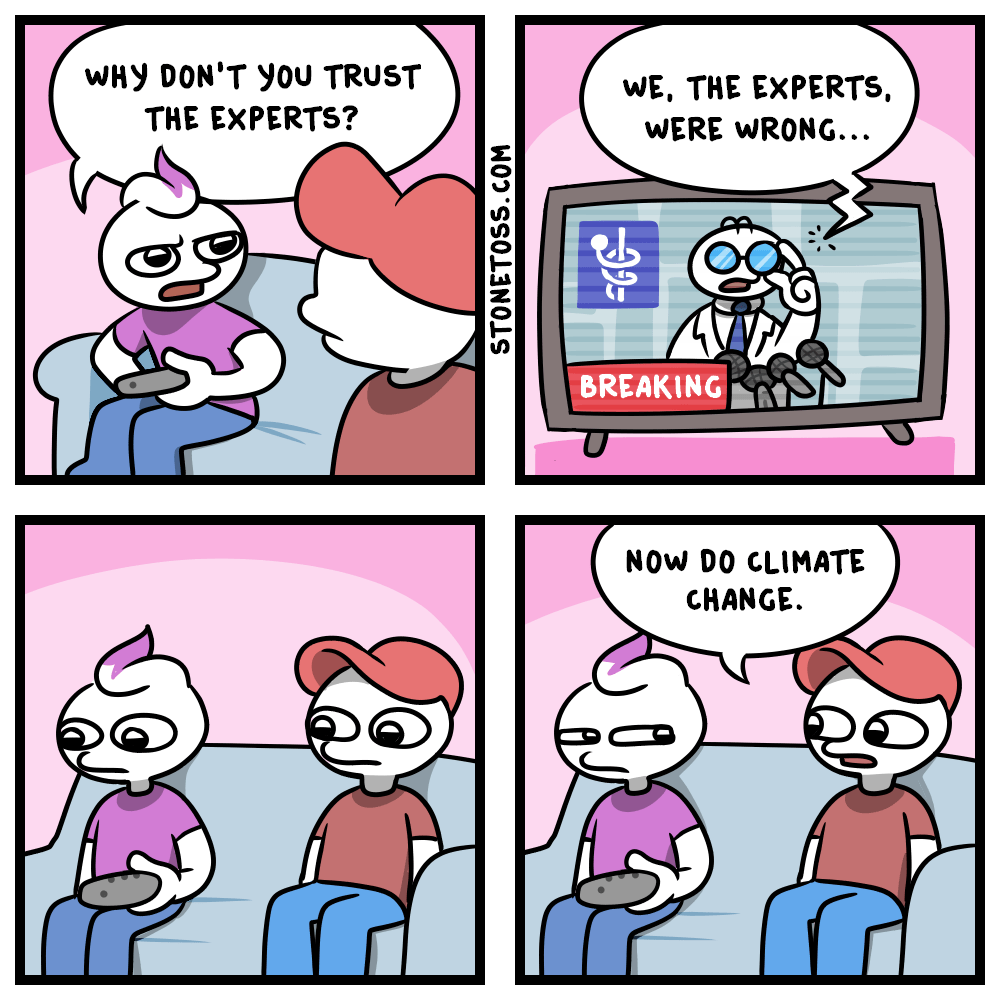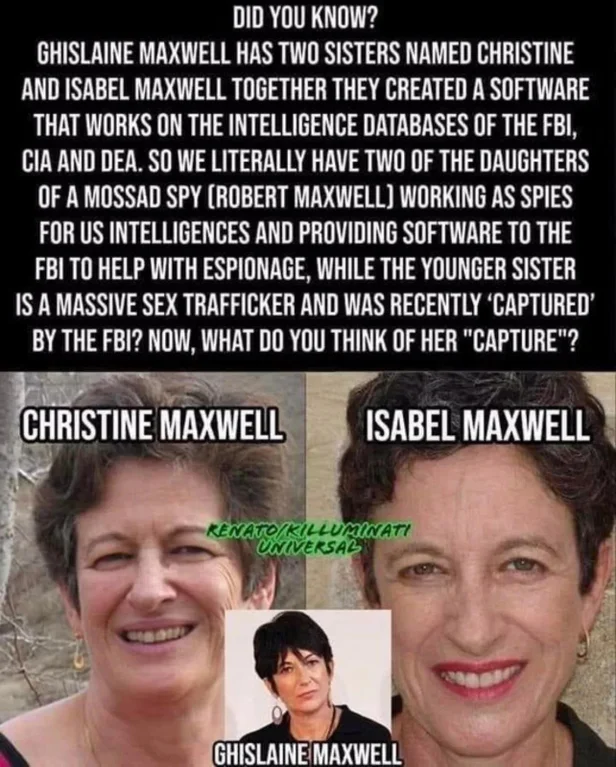 * What the progressive tries to pass off as an innocent request for clarification is in its unacknowledged undertones a direct assault on the conservatives' character and intellect, the insinuation that no thinking person could possibly believe what the conservative claims to believe. Pretending to extend the conservative the benefit of the doubt, the liberal assaults him with his very magnanimity. Though feigning that he is engaged in a thoughtful exchange between inquiring minds, the liberal quietly invokes a presumed social consensus before which the conservative is expected to cower in fear.
Liberals can thus engage in conservaphobic bullying behind the cloak of plausible deniability. This plausible deniability moreover allows them to chalk up the ensuing conservative resentment to unhinged irascibility or paranoia. Employing a façade of rationalism to disguise the performative dimension of their dialectic, liberals reinforce a subtle social hierarchy that is just as pervasive as it is deniable. Liberals can thus drown conservatives in an ever-expanding accretion of insinuations and intimations, a Kafkaesque world each layer of which is recognizable only by reference to the rest, leaving conservatives unable to expose the bigotry of liberals even as they are submerged by it.
Read the whole thing at:
https://lukeford.net/blog/?p=146080
#
http://www.renegadetribune.com/murdered-kgb-defector-claimed-putin-was-caught-on-film-raping-boys/
Comment: The public has seen — and mostly forgotten about — the picture of Putin kissing an unfamiliar boy's stomach. That could have been highly bizarre but nonsexual, or it could have been sexual and not very bizarre.
#
I do not agree with Greg Johnson, but I regard him as important enough to quote at length.
Quote:
It is Friday, November 11th, 2022, and if America is the greatest nation in the world, why do we still not know the final results of Tuesday's midterm elections?

Two things, however, are clear.

First, we knew going in to this election that no matter who wins, the losers will regard the outcome as illegitimate, because each half of the electorate regards the other half as too dangerous to hold power. This means that an American people no longer exists. Instead, there are two hostile nations — or, rather, many hostile nations arrayed against each other in two blocs — sharing the same territory and government and creeping toward the realization that separation or bloody conflict are their only long-term options.

Second, we now know there was no "red wave." Instead, both parties will remain about equally balanced, which means more gridlock.

This is too bad for Republicans. But for White Nationalists, this is the best outcome, for three reasons.

First, the Republicans were counting on pure backlash politics to sweep them into power. They were counting on the public voting against the dastardly Democrats, so they were not interested in giving the people anything or anyone worth voting for. That would require the courage to court controversy. It would also require making promises that they would then have to break. … It should not have been rewarded by the voters, and it wasn't.

Second, what White Nationalists want in a candidate is someone who caters to our interests: principally, upholding white standards in all areas of politics and culture and working to halt and then reverse white demographic decline. Barring that, we want candidates who will inject our issues into political debates …

In this election, I was rooting for a few candidates who were more nationalist and populist than the Republican mainstream: Ron DeSantis, who won; J. D. Vance, who won; Blake Masters, whose race at this time is still undecided; and Joe Kent, whose race is also at this point undecided. I would welcome a red wave of Republicans like them, who deserve to win. Maybe in 2024, there will be more candidates like them.

Third, the wrong kind of red wave would actually be bad for whites. Under Joe Biden, millions of whites have been radicalized. They now recognize that the Left is an implacable enemy committed to the degradation, dispossession, and ultimate destruction of white America. But they do not fully see what a weak and traitorous opposition the Republicans are. Thus, a red wave would make these people feel safe again. It would lull them back to sleep. This would allow the Great Replacement to continue unabated, but under Republican leadership. But the failure of the red wave and the continuation of partisan gridlock will keep these white voters angry, agitated, and receptive to our message. That's the best possible outcome for White Nationalists.
End quote.
Read the whole thing at:
https://counter-currents.com/2022/11/why-white-nationalists-dont-want-a-red-wave/
Comment: In my opinion, there was indeed a Red Wave, but the Democrats simply broke enough laws to cheat their way past it in many jurisdictions.
If there truly was a Red Wave, then the best course for the white gene pool is for MAGA whites and MAGA nonwhites to join hands for civic nationalism. Johnson seems biased to me — if there truly had been a Red Wave, he might have to admit that white nationalism is not the optimal strategy for promoting white flourishing.
#
… The Russians pulling back across the Dnieper River (which subdivides Ukraine) and letting what's left of Zelenzky's Nazis take it is about partitioning Ukraine. We should have known this was in the offing the instant Putin's ally, Chechyan warlord Ramzan Kadyrov swore this would never happen. His message was to the faithful, though some did not hear it—factor in Sullivan's visit and talks with Putin's advisors. Take note of how Zelensky is backing up on the assertion he would not talk to anyone but Putin's successor. Then, Europe needs the grain from Ukraine (this is key).
So, now we face a new world with a precedent from the 1600s. I won't bore you with the history lesson (read the linked paper), but this current Ukraine mess is part of the never-ending mess Europe has always been. And to certify I am right, just consider the opposite of what the Atlantic Council says here. The Russians say Poland will move into western Ukraine; the Washington think tanks say it's a lie, which means it's the truth.
So, let's get down to it. Who is pulling the strings on this proxy war in Ukraine? Cargill is one of the concerns running Washington. I wonder how many know this? I'm pretty sure very few will have noticed that this American group owns Ukraine's biggest grain terminal. Last year the investor bought the controlling stake in a Ukraine concern called Neptune, which owns the country's largest grain terminal outside Odessa, and just about everything surrounding it. But a grain terminal on the Black Sea is only a hint at what's happening on the steppes of Russia. Let's warm up with a Tweet by President Biden back in May when baby formula was in short supply.
Now that we're focused on Cargill, the group's questionable record in Central America is a point we should not miss. When Vice President Kamala Harris announced corporations "investing" in Guatemala and other countries in the region to allegedly stem the flow of migrants to America via her "Call to Action" initiative, a red flag popped up for me. Remember Cargill and Nestlé resumed business with Guatemalan palm oil supplier REPSA (Reforestadora de Palma S.A.) in 2018? This company has one of the worst records on Earth where corruption, bribery, violence, and intimidation are concerned. Yes, Central America, but I use the example to show what we all already understand. These multinationals are the root cause of many of the problems humanity faces. And it's not just energy companies. Activists have described Cargill as "the worst company in the world," and for good reasons. Wage fixing in the U.S. too? Cargille, Bill Gates, and lab-made meat?
Most people don't realize that Cargill is a family-owned private company. Founded by W.W. Cargill at the end of the American Civil War in 1865, the company has 14 billionaire owners. These secretive American oligarchs run a company so huge it's unimaginable. Put it this way, and if you ate today, chances are the ingredients in your food made these billionaires money. They are the Rothschilds of the United States, and their business dealings are as dastardly as the very worst of the Yeltsin era Russian oligarch pirates. Think for a minute. The American people are footing a $100 billion bill for running a proxy war thousands of miles from home and against nuclear-tipped Russia.
Meanwhile, Cargill family billionaires and their Walmart buddies rake in vast fortunes from it all. So we are not simply being milked for weapons to kill Russians. Instead, we are being hit at both ends without so much as a reach around. You get it, I know, but did you know Hunter Biden is also tied into all this? That's another story, but the World Food Program chaired by then V.P. Biden's son is a meaningful side note here. This report from 2014, "Delivering Hope" is enough proof these reptiles are "not even worth the powder and lead," as my mom used to say. Those wheat ships Putin allowed to leave Ukraine were not bound for Mogadishu or Yemen, I can tell you that. Cargill and others made profits from Europeans on those shipments.
It should come as no surprise, that Cargill was accused of wartime profiteering during WWI. Cargill allegedly tried to corner the market on corn during the Great Depression in the 1930s. In WW2, the company got bonanza government contracts that made it a grain-exporting behemoth. And it was Cargill that destroyed the American "farm to table" agriculture that blessed our nation with healthy choices. And now, the family who took over the small American farm is with Joe Biden, at war with Russia, over Ukraine. Let me lay this on you. Since Joe Biden took office, the wealth of Marianne Liebmann's granddaughter, the company founder's great-granddaughter, has doubled from a low of $2.7 billion to over $5 billion today. The Guardian reported recently that souring food prices because of the Ukraine affair are making the Cargill family coffers overflow these days. Do you think these bloodless vampires want Odessa controlled by Vladimir Putin?
Finally, it is said that Cargill's political and economic intelligence on food and agriculture exceeds even the intel the CIA gets and analyzes. Cargill knowingly invests in and buys from countries where child labor produces the products the company profits from. In Uzbekistan, for instance, the company's representatives have admitted cotton soured produced by child labor and unpaid workers. I could go on and on, but the point is well made here and in thousands of documents elsewhere. Companies like Cargill, PepsiCo, and Nestle, still trading with Russia in full view of the Biden White House, are behind this Ukraine war.
Read the whole thing at:
https://www.zerohedge.com/news/2022-11-11/russia-poland-cargill-split-ukraine-americans-wait-reach-around
#

#
https://sonar21.com/when-a-story-breaks-always-ask-why-now/

#
https://sonar21.com/deconstructing-western-delusions-on-ukraine-and-russia/

#
https://sonar21.com/ukraine-is-paying-a-heavy-price-for-its-total-dependence-on-the-west/

#
https://sonar21.com/can-the-united-states-fight-a-two-front-war/

#
https://sonar21.com/did-the-former-soviet-union-experience-what-awaits-europe/

#
https://www.zerohedge.com/military/iran-claims-have-developed-hypersonic-ballistic-missile

#
https://sputniknews.com/20221110/us-spec-ops-admit-to-intentionally-provoking-russia-with-arctic-missile-drill–video-1103991860.html

#
https://www.zerohedge.com/political/industrial-sabotage-former-army-pilot-sentenced-spying-china

#
Chinese version of Marty McFly
https://archive.ph/bRZE8

#
https://responsiblestatecraft.org/2022/11/08/the-us-military-is-operating-in-more-countries-than-we-think/

#
https://www.thegatewaypundit.com/2022/11/bolton-mocks-first-amendment-reporter-dragged-event-questioning-wikileaks-iraq-afghanistan-video/

#
https://jacobin.com/2022/11/dhs-big-tech-surveillance-censorship-mdm

#
https://thepostmillennial.com/ontario-man-says-hospital-pressuring-him-into-assisted-suicide

#
https://www.activistpost.com/2022/11/watch-as-cops-claim-blind-veterans-walking-cane-is-a-gun-then-falsify-charges-to-arrest-him.html

#
https://www.sott.net/article/474149-France-charges-right-wingers-over-plot-to-attack-Macron

#
https://www.technocracy.news/kerry-podesta-macron-technocrats-openly-hostile-toward-capitalism/

#
https://thefreethoughtproject.com/filming-cops/watch-cops-claim-blind-veterans-walking-cane-is-a-gun-then-falsify-charges-to-arrest-him

#
https://thefreethoughtproject.com/police-brutality-cop-watch/good-samaritan-killed-by-violent-cop-while-rendering-aid-to-shooting-victim

#
https://dailycaller.com/2022/11/10/massachusetts-passes-measure-allowing-undocumented-immigrants-to-get-drivers-license-question-4/
Pandemic Aftermath: Understanding the Reveal Stage of the Pandemic Play – Are We Winning?
A Direct Challenge to Obama, DOJ, FBI, and the Rest of the Deep State With Patrick Byrne
https://rwmalonemd.substack.com/p/pfizer-appears-to-have-corrupted?utm_source=post-email-title&publication_id=583200&post_id=83305108&isFreemail=true&utm_medium=email
CIA Analyst in 1983: US Security State is Mouthpiece for Media
– Military theory: some apparently non-radioactive blasts are actually caused by very small portable nuclear bombs!
#
https://abcnews.go.com/International/wireStory/burst-sewage-pipe-adds-infrastructure-woes-cop27-93001344
#
UN Seeks Control Over Agriculture, Blames For Global Warming
#
Oman's Energy Minister: It's Foolish To Assume Renewables Can Meet Global Demand
#
CIA disinfo and the Mighty Wurlitzer:
https://www.cryptogon.com/?p=65247
#
BOMBSHELLS: Bannon Calls For The End of The Federal Reserve When Republicans Take The House
#
#
Biden Ordered By Trump-Appointed Judge To Hand Over All Communications
#
https://thefreethoughtproject.com/be-the-change/as-left-and-right-argue-over-their-waves-the-legal-weed-green-wave-continues-despite-federal-prohibition
#
#
#
Facebook launches new tools to "combat climate misinformation"
#
https://www.naturalnews.com/2022-11-10-new-york-bans-wearing-bulletproof-vests.html
https://www.unz.com/estriker/feds-scramble-to-hide-role-of-oath-keepers-informant-in-january-6th-insurrection/
Megachurch leader, grandparents charged with torture and murder of 11-year-old daughter. Father commits suicide in front of deputies.
Note: the links below may contain quetionable value judgements and even incorrect facts. Caveat lector.
http://www.renegadetribune.com/grappling-champ-kyle-boehm-stripped-of-title-for-holocaust-denial/
http://www.renegadetribune.com/trump-is-an-asset-of-kgb-mossad-part-iii/
https://www.sott.net/article/474150-Americas-Ministry-of-Truth-hasnt-gone-away-Official-Washington-hasnt-abandoned-its-plan-to-control-social-networks